Italy is one of the European countries most at risk of suffering environmental disasters
Almost 1 in 2 Italians suffer from ecoanxiety, the profound fear of climate change and its consequences which in recent years is increasing also due to the greater frequency of extreme environmental events, which now directly involve the Peninsula. An emotional discomfort that cuts across the population but which impacts above all on young people, for whom the future, which is their future, appears increasingly bleak. The report 'Headway – Mental Health Index 3.0', presented to the European Parliament by The European House – Ambrosetti, together with Angelini Pharma, a company of the Angelini Industries Group, for the first time examined eco-anxiety as a key emerging factor in mental well-being.
Ecoanxiety has more marked effects in countries that are already experiencing the damage of global warming, and Italy is among these. The southern part of Europe is in fact identified as 'Mediterranean hotspot', one of the fastest warming regions on the planet. It is therefore not surprising that 64% of Portuguese and 63% of Maltese feel threatened by climate change, due to rising sea levels and forest fires.
But in general more than 1 in 3 EU citizens (37%) believe they are exposed to threats resulting from climate change. A perception that is confirmed by the numbers: natural disasters multiplied between 1979 (91 recorded) and 2019 (1,452 recorded).
Extreme weather events in Europe in 2023
In recent years, Europe has been experiencing firsthand the effects of global warming, as the Headway report recalls with reference to the current year:
• July 2023 was the hottest in recorded history and caused environmental crises across Europe
• Greece and Portugal were devastated by extensive fires which consumed large areas of forest, caused 28 deaths in Greece and jeopardized the stability of ecosystems
• several countries were heavily affected by floods, including Italy, Germany, Slovenia and Bulgaria
• in Emilia-Romagna catastrophic floods due to exceptional rainfall caused 16 deaths and displaced 23 thousand
• In July a hailstorm hit northern Italy, with hailstones up to 16 cm in diameter
• Spain faced a relentless heat wave, with temperatures breaking previous records, posing serious risks to physical health and impacting mental health
• eight EU countries recorded the warmest January in their history.
How ecoanxiety manifests itself
Ecoanxiety arises from the relationship between the individual and the environment. In 2011, the philosopher Glenn Albrecht was the first to speak about the malaise due to climate change, defining it as 'psychoterratic syndrome' and distinguishing:
• the solastalgia, or, as Albrecht himself defined it, the "homesickness you feel when you are still at home". In practice, a sense of helplessness, of detachment, of having lost everything, and that the future is hopeless
• L'ecoanxietyas fear for the fate of the planet due to the environmental disaster caused by human actions.
To these is added another concept, recently developed, which is that of environmental mourning, which refers to a sense of loss due to the destruction or transformation of an environment to which one is attached. There are various shades of a malaise that impacts daily life, raises stress levels and generates a pessimistic view of life, without glimmers of light.
Ecoanxiety is also apre-traumatic stress disorder", that is, it is experienced even before the traumatic event occurs. What triggers the discomfort is upstream, in the fear of the possibility, perceived as real, that an ecological disaster may occur, and more generally that the Planet is now doomed. In fact, as we have seen, in countries already affected or in any case more exposed, the disorder is much more widespread.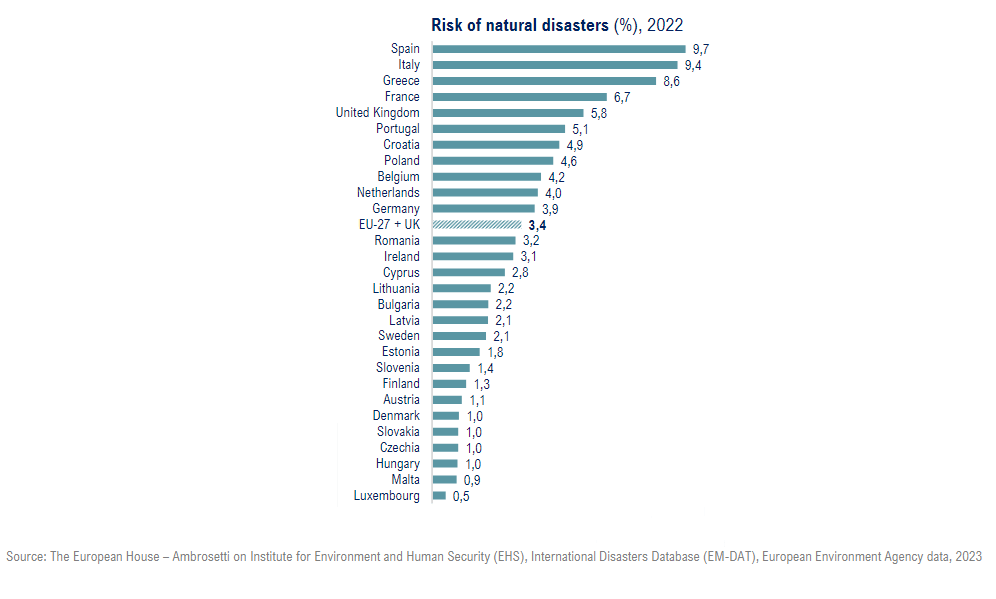 Here you are the symptoms to pay attention to:
• sense of helplessness
• desperation
• concern about the sustainability of one's behaviors
• anxiety crisis or panic attacks
• recurring thoughts on this topic
• phobias
• discontent
• anger
• depressive syndromes
• alienation
• sleep disorders
• irritability
• memory loss and difficulty concentrating
• alcohol and substance abuse
• tendency towards isolation
How to combat ecoanxiety
Ecoanxiety has not yet been recognized as a condition in itself and is in fact traced back to generalized anxiety disorder. So to learn how to manage it, it can be useful psychotherapyif necessary integrated with pharmacological support.
However it can be very useful too implement daily actions in favor of sustainability, which restore a sense of possibility and of not being totally at the mercy of fate. These are 'mitigation strategies' that give the individual the idea of ​​being able to change things, of 'doing something', counteracting the sense of impotence that is at the basis of desperation.
Being careful not to end up in 'Apocalypse Fatigue'.
As for the European policies, the Headway report recalls that with the 2019 Green Deal, the European Commission recognized climate change and environmental degradation as a major threat to human health, and has therefore set up an ambitious project. All 27 EU countries have committed to making Europe the first zero-carbon continent by 2050. How? Reducing greenhouse gas emissions by at least 55% compared to 1990 values, by 2030.
Furthermore, the EU's health and environment research agenda offers support for research to address concerns about the effects of climate change and environmental degradation on both humans and ecosystems.
In this context, political commitment from the European Commission and Member States can still make a difference, especially by setting ambitious goals and taking action to achieve tangible results.
Source-www.adnkronos.com