iPhone 15 and iPhone 15 Plus will be available in five new colors: pink, yellow, green, blue and black
Apple has announced the iPhone 15 and iPhone 15 Plus. Both models feature Dynamic Island and an advanced camera system, with a 48MP main camera and the new 2x telephoto lens for three-level optical zoom. The iPhone 15 family also introduces next-generation portraits, making it easier to take portraits with a higher level of detail and superior performance even in low light. Other new features include the A16 Bionic chip for powerful performance, USB-C connector, precise location for Find My Friends, and cutting-edge ruggedness. iPhone 15 and iPhone 15 Plus will be available in five new colors: pink, yellow, green, blue and black. It will be possible to pre-order them from Friday 15 September, with availability starting from Friday 22 September. "iPhone 15 and iPhone 15 Plus represent a huge leap forward, with exciting camera system innovations that spark creativity, the intuitive Dynamic Island, and the A16 Bionic chip for powerful, proven performance," said Kaiann Drance, Vice President of Worldwide iPhone Product Marketing at Apple. "We're also pushing computational photography to the next level this year, with a 48MP main camera offering a new 24MP preset for incredibly high-resolution photos, a new 2x telephoto option, and next-generation portraits."
Available with 6.1″ and 6.7″ displays, iPhone 15 and iPhone 15 Plus have Dynamic Island, just like last year's Pros. Peak HDR brightness level now goes up to 1600 nits for even more vibrant HDR photos and videos. And on sunny days, peak outdoor brightness is up to 2000 nits, double that of the previous generation. For the first time on a smartphone, color is infused into the back glass resulting in five beautiful colors. The rear glass is strengthened with an optimized dual ion exchange process before being polished with nanocrystalline particles and etched to create a matte finish. Harnessing the power of computational photography, the main camera offers users a new 24MP super-high resolution, offering improved image quality at a convenient file size, ideal for archiving and sharing. Thanks to hardware and software integration, an additional 2x telephoto option offers three types of optical quality zoom (0.5x, 1x, 2x) for the first time on a dual camera system on iPhone.
If the user frames a person, a dog or a cat, or taps to focus, iPhone automatically captures depth information, allowing you to turn photos into portraits later in the Photos app on iPhone, iPad or Mac. For greater creative control, you can adjust the focal point even after shooting. Improvements to Night Mode include a higher level of detail and more vibrant colors. When lighting is strong or variable, new Smart HDR captures subjects and backgrounds with more realistic renderings of skin tones, delivering brighter highlights, richer midtones, and deeper shadows to images viewed in the Photos app. This advanced HDR rendering is also available in third-party apps, so images look better even when shared online. These improvements are evident in the 48MP main camera, ultra-wide angle and TrueDepth front camera.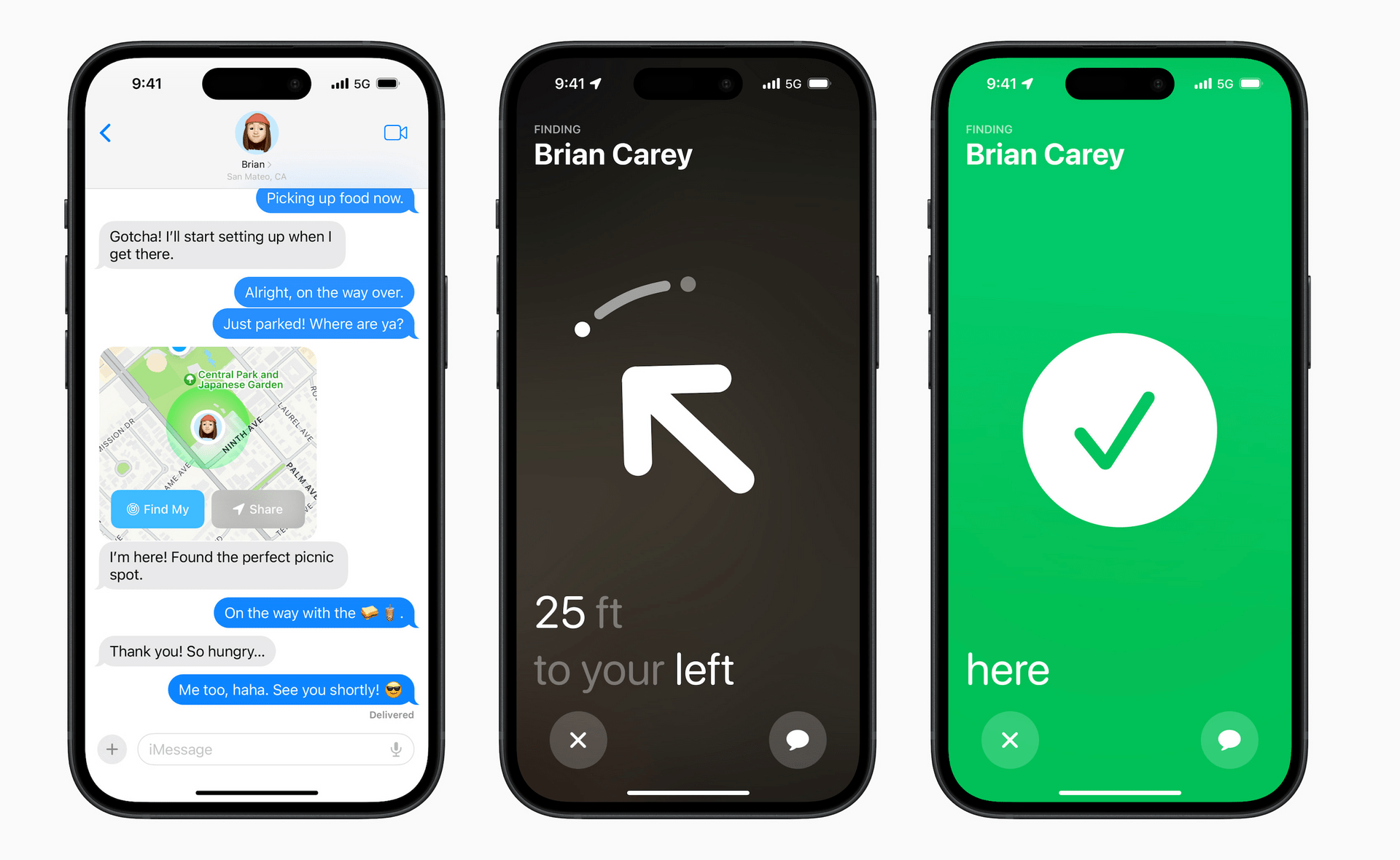 Both models use the USB-C connector, a universally accepted standard for charging and data transfer, and with the same cable you can charge iPhone, Mac, iPad and the new AirPods Pro (2nd generation). You can also charge your AirPods or Apple Watch directly from your iPhone with the USB-C connector. Both models support MagSafe and future solutions for Qi2 wireless charging, and have the second generation Ultra Wideband chip. Two iPhones equipped with these chips can now connect with 3 times the range than before. This enables a new way to use Precise Location for Find My Friends: iPhone 15 users can share their location and find each other, even in a crowd. The Precise Location function integrates the same measures to protect user privacy already introduced with the Where is app.
Source-www.adnkronos.com