In Italy 78.3% of children between 11 and 13 years old uses the internet every day and does it mainly through the smartphone. The age at which one owns or uses a smartphone is increasingly lower, with a significant increase in children between 6 and 10 years old using their mobile phone every day after the pandemic: from 18.4% to 30.2% between the two-year period 2018-19 and 2021-22
Suburban lives, the Save the Children report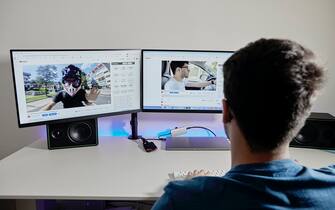 Despite this widespread use, in the European map on digital skills of 16-19 year olds, Italy ranks fourth last: the share of very young people with little or no skills is 42%, compared to a European average of 31%. If we look at the very young people who have acquired high digital skills, Italians are just over 1 in 4 (27%), compared to 50% of their French peers and 47% of Spaniards
Save the Children, after Covid the GDP for schools is decreasing again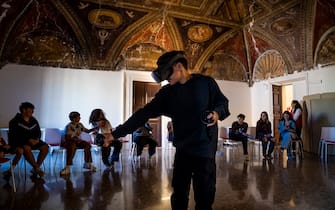 The average Italian figure hides large territorial gapsi, with the South having over half of the children with little or no skills (52%) and the North and Center closer to the European average values ​​(34% and 39%). These are some of the data from the 14th edition of the Atlas of childhood at risk in Italy, entitled "Digital Times", released by Save the Children
Italy, child exploitation at 35%: the Save the Children report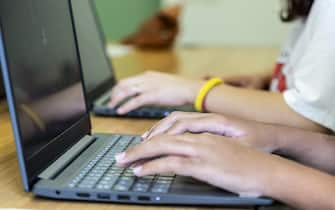 If on the one hand the consequences of one emerge overexposure to digitalon the other hand there are also those of being excluded from the online dimension, if one does not have access to the network or lacks skills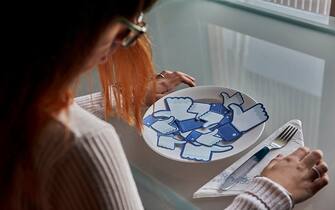 With regard to connectivity, families with access to ultra-broadband at the end of 2022 were 52% (significantly increased compared to 2016, when they were just 8%), with the province of Milan at the top of the ranking (86.6%) and Isernia in bottom (32.4%)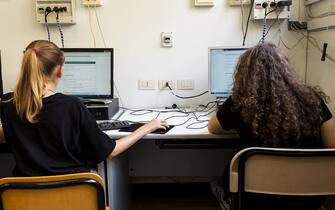 "Between opportunities and risks, this Atlas of Childhood aims to be a snapshot of the lights and shadows that our girls and boys are facing as they journey along the digital highways. There are those who have been put in a position to travel along them quickly and avoid obstacles, those who have collided with those obstacles and those who, however, only see those motorways from afar", he declared Daniela FatarellaDirector General of Save the Children
Among teenagers The time spent online is also growing: at the beginning of 2023 almost half (47%) of the 3,400 11-19 year olds interviewed on the occasion of Safer Internet Day declared that they spend more than 5 hours a day online (it was 30% in 2020) and 37% check their smartphone more ten times a day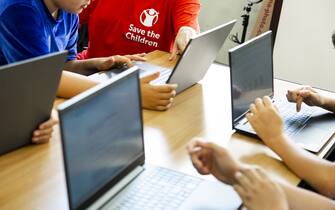 Furthermore, although the law provides that a user can have access to social media only after turning 13reality shows a massive presence of pre-adolescents who have opened a profile indicating a greater age or have used that of an adult, often a more or less aware parent: 40.7% of 11-13 year olds in Italy use social media , with a female prevalence (47.1%) compared to males (34.5%)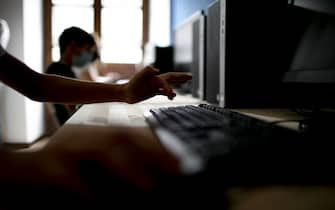 Between the ages of 11 and 13, children are increasing acts of cyberbullying. Girls are more frequently victims of cyberbullying, but there is also a share of "bullies" who hit their classmates to isolate and mock them, especially in the pre-adolescent years, when growth times are not the same for everyone.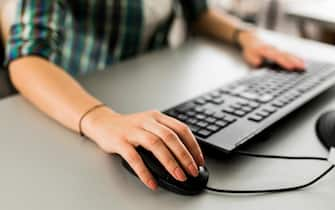 Often the school finds itself unprepared to intercept these phenomena: in the secondary schools that participated in the monitoring on the ELISA institutional platform, teachers estimate that the percentage of male and female students involved in bullying and cyberbullying phenomena is just under 6%, a figure far from the percentage of involvement in the phenomena declared by the boys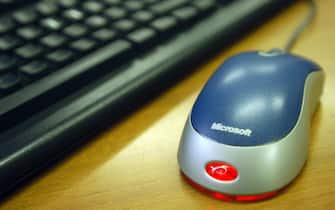 There is also little knowledge about prevention tools which schools already have at their disposal: only 18% of secondary school students who participated in the monitoring declared that they knew who the contact teacher for combating bullying and cyberbullying in their school was and 51% he stated that he had never heard of this figure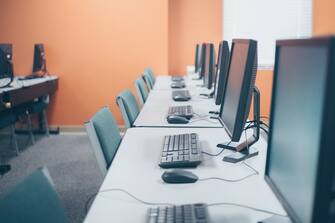 The Save the Children Atlas highlights that in Italy, 13.5% of girls and boys aged 11, 13 and 15 show problematic use of social media. It is mainly girls who suffer from it and the most critical age is 13 years old: among the main reasons for the intensive use of social media is to escape from negative feelings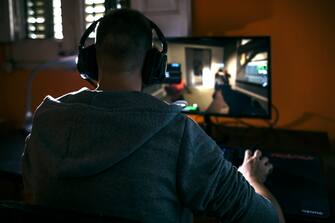 However, as regards video games, 24% of young people aged 11, 13 and 15 use it problematically: here, however, it is the boys who are most exposed and the age, in this case, is lowered to 11 years. Technological, social media, or online gaming addiction risk behaviors are linked to increased social anxiety, depression, and impulsivity, as well as poorer sleep quality and poor academic performance.
Source-tg24.sky.it